Staff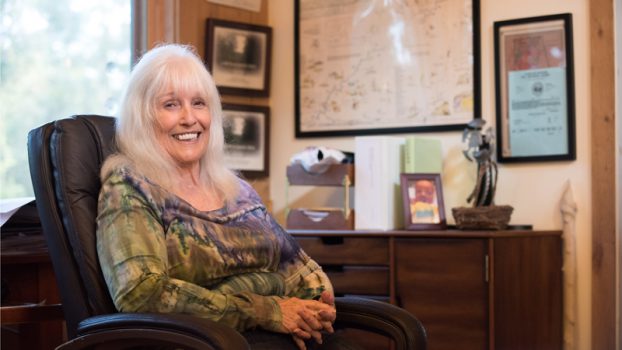 Myra A. Crawford, PhD, MFA, MPH, founded the Cahaba Riverkeeper and has served as Executive Director and Riverkeeper since 2009. She has applied her scientific training to serve the Cahaba and the issues that beset its health.
Dr. Crawford retired as Clinical Research Professor and Director of the Research Division and the Human Energetics Assessment Laboratory in the Department of Family and Community Medicine, School of Medicine, University of Alabama at Birmingham. For twenty years, she conducted behavioral research in substance abuse and other health risky behaviors. She also spearheaded creation of the Alabama Practice Based Research Network (APBRN), a consortium of primary care physicians conducting clinic-based research in many Alabama counties who collect and study research data on tobacco cessation and obesity reduction protocols.
Dr. Crawford, who has a profound connection with the land in its natural state, has lived on ten acres near the Cahaba River in a passive solar home for more than forty years. She is a mother of two daughters and a son. Her son is an environmental scientist who devotes significant hours to monitoring the waters of the Cahaba River. She was a member of the advisory council of the Black Warrior Riverkeeper and a founding member of the board of the Green Resource Center for Alabama.
Dr. Crawford holds degrees from Samford University (BA, English), the University of Alabama (MA, communications), the University of Iowa (MFA, Writers Workshop), and the University of Alabama at Birmingham (MPH, health behavior; and PhD, health services administration). She has worked as a newspaper and magazine journalist and as a technical writer and editor. She has published more than a hundred scientific and commercial articles, as well as works of fiction. She has traveled extensively in China, Tibet, Italy, Spain, the United Kingdom, Central Europe, and Central and South America.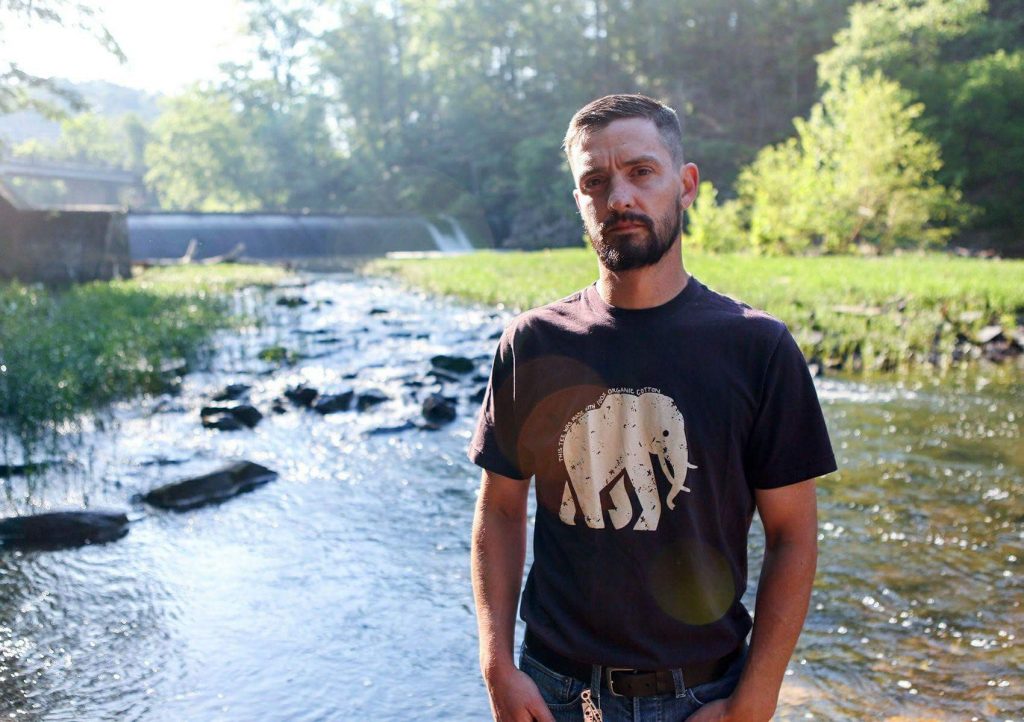 David Butler was named the  Riverkeeper in 2015 and Staff Attorney in 2018, after serving as both a volunteer and Board member.
David brings over 15 years of experience leading canoe and kayak trips along the Cahaba River, where he observed many of the problems threatening the river today.  One of the most frequent questions he fields in his role as a guide is whether the river is safe to swim, and his work as Riverkeeper allows him to play a role in answering that question directly.
"As a recreational user of the Cahaba, I felt obligated to do something to help.  I started to look for opportunities to volunteer my time and talents, and was attracted to the Waterkeeper movement because while independent, at each organization's core is a desire to document through scientific research and data collection the present state of the watershed they serve."
David studied finance at the University of Kentucky, before moving on to work in the financial research industry in New York.  After six years, David returned to the south and enrolled at the University of Alabama where he earned a Journalism degree.  While studying in Tuscaloosa, David started working part-time at the former Alabama Small Boats shop and reignited his passion for rivers.  In 2018, David earned his J.D. from the Birmingham School of Law and was admitted to the state bar later that year.
As the staff Riverkeeper, David's responsibilities include:   overseeing the successful Swim Guide program, organizing river cleanups, responding to pollution complaints, managing our intensive data collection efforts, speaking to concerned citizen and civic groups, as well as a host of other duties.
David lives in Vestavia just off Little Shades Creek with his wife (Susan), two children (Jacob, 15 and Allison, 4) and their rambunctious Dalmatian Lucy.
To learn more about David, and his work on the river, check the links below:
Shelby County Reporter – PROFILE:  Cahaba Riverkeeper Protects River's Future (February 28, 2018)
AL.com – What's The Penalty for Killing a Creek?  (July 21, 2017)
Vestavia Voice – Taming the Flow (June 23, 2017)
Village Living – Monitoring the Cahaba (May 23, 2017)
Kentucky New Era – Hoptown Native Watches Over River (December 14, 2016)
Tuscaloosa News – Canoe the Cahaba  (July 5, 2014)
Anne Chamberlain graduated from The University of Alabama in 2021 with a degree in Human Environmental Sciences with a focus on Health Education and Promotion. She served with AmeriCorps VISTA and was hosted by Cahaba Riverkeeper which eventually led her to take a staff position as Outreach and Development Coordinator. Though Anne is new to Birmingham, lakes and rivers have always been a staple in her life as a native Alabamian and then as a Public Health student. Anne's goals are to continue learning about the relationship between community and environmental health and how Cahaba Riverkeeper can continue to serve the community sustainably.
Her responsibilities include the development of AmeriCorps and Cahaba Riverkeeper programming, such as the Swim Guide School STEM program, as well as outreach efforts through media channels and events to better connect with our members and partners.
Anne Chamberlain, Outreach & Development Coordinator – achamberlain@cahabariverkeeper.org
AmeriCorps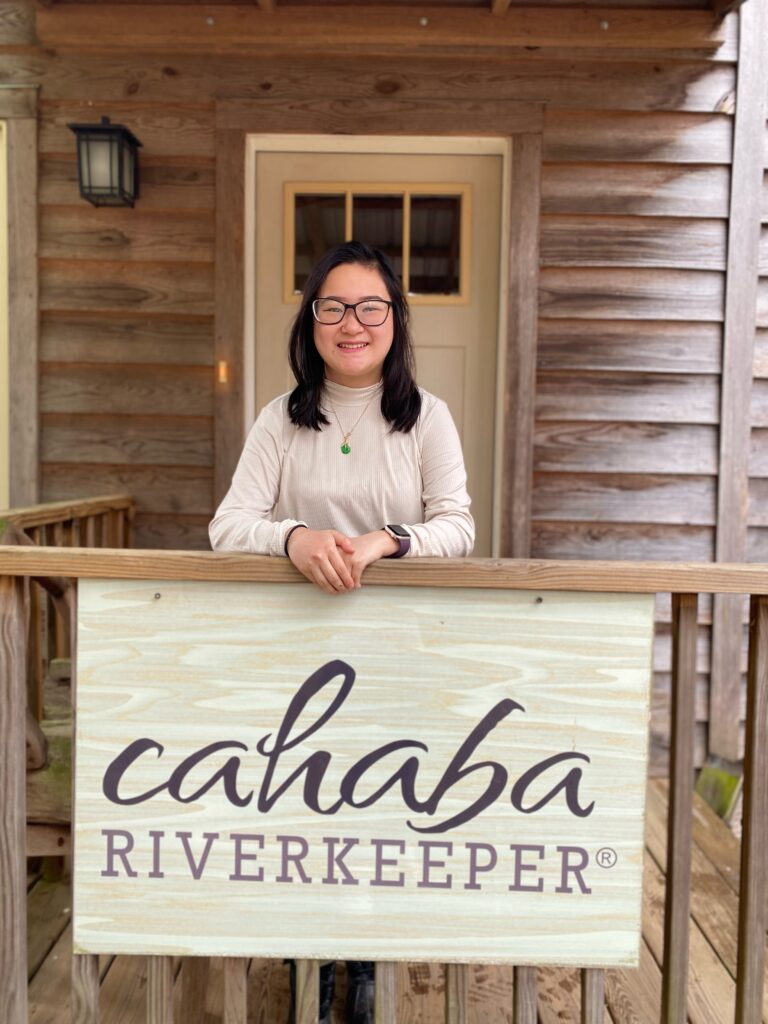 Nicole Tran graduated with a Bachelor of Science in Environmental Science from the University of Alabama in 2022. She started as a Swim Guide field intern in the summer of 2021 where she assisted the Cahaba Riverkeeper team with collecting E.Coli, eDNA, microplastics, and overall water quality samples. Having enjoyed her time as an intern, she returned to Cahaba Riverkeeper as an AmeriCorps VISTA through UAB.
Throughout her academic career, Nicole has taken an interest in protecting our waterways and environmental health. As a Birmingham native, the Cahaba River has always been within her reach, and working with Cahaba Riverkeeper has strengthened her connection with the river and everything it has to offer. She believes that water is one of the most important aspects of life and that it is extremely important to protect our waterways, not only for drinking but also for the aesthetic, recreational, and biological purposes our rivers, streams, and lakes provide. 
As Cahaba Riverkeeper's Environmental Programs Coordinator VISTA, Nicole assists Cahaba Riverkeeper staff with the organization and management of the Swim Guide program, coordinating events with local community organizations and nonprofits to increase environmental stewardship and other outreach activities such as volunteer opportunities.
Nicole Tran, Programs and Swim Guide Coordinator – ntran@cahabariverkeeper.org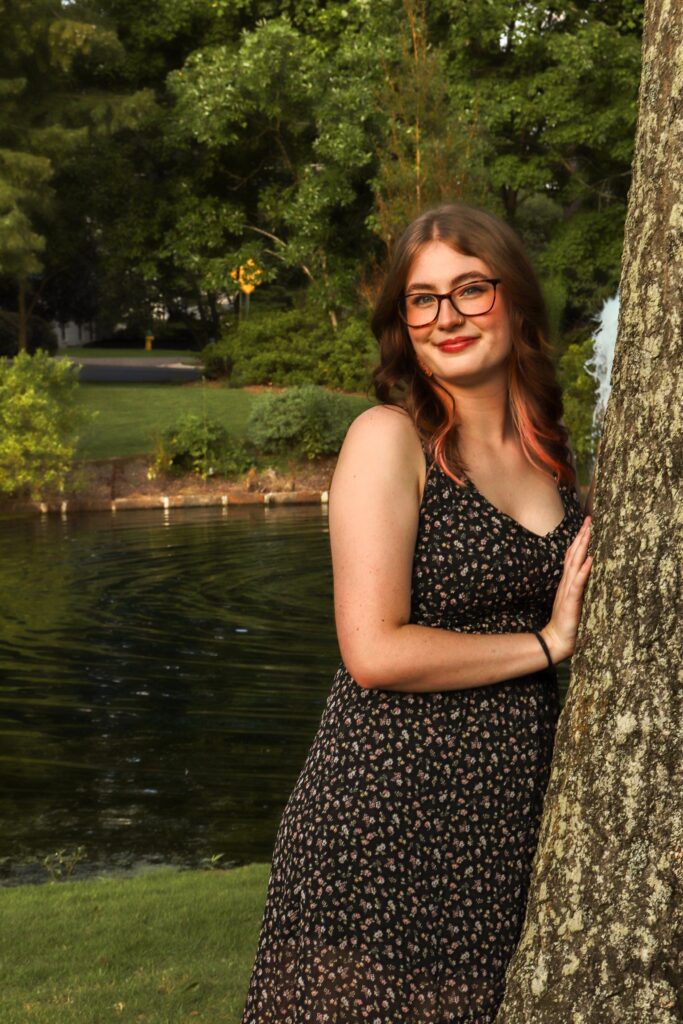 Hazel Higginbotham graduated from the University of Alabama at Birmingham with a B.S. in Biology. After working as a Swim Guide lab technician in the summer of 2023, she heard about the opportunity to return to Cahaba Riverkeeper as an AmeriCorps VISTA. She found it was a good opportunity to pursue before committing to graduate school.
Her experience with an environmental science course and stormwater management program forefronted the directions and goals of her career path. Driven by her innate passion for the protection of our planet's precious biodiversity and natural resources, she is now able to accomplish her goal of working closely with an environmental-focused nonprofit.
During the next year of her service, she looks forward to applying her academic and research experience toward the future enrichment of community involvement and scientific communication as the Education Outreach Coordinator VISTA.
Hazel Higginbotham, Education Outreach Coordinator – hhigginbotham@cahabariverkeeper.org
Board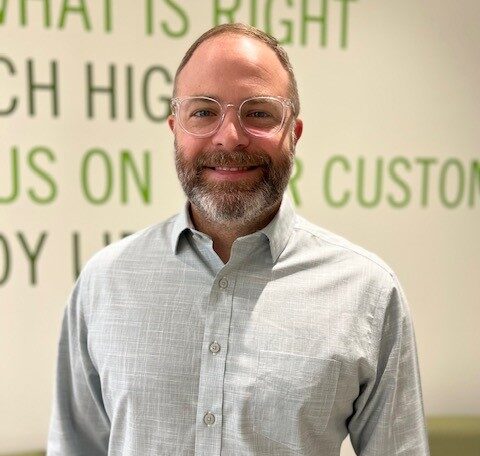 Scott Ewert is the Board President for Cahaba Riverkeeper. Born in Dallas, TX, he has spent his entire career in the world of talent acquisition and is currently working for Regions Bank here in Birmingham.  His career has taken him from his hometown of Dallas to Washington DC and he credits his time working in New York City for his laser focus on storytelling and differentiation.  He holds a BBA in Marketing from James Madison University and has leveraged his education to fuel his passion for social media and community activation.
While in Dallas, Scott was an active volunteer at the Dallas Regional Chamber and served on the board of their Young Professionals Program where he helped develop the group's first social media strategy.  He also served as the Chair of the Top Investors Steward Committee and was admitted to the Leadership Dallas class of 2014, which he regretfully declined so he and his family could relocate to Birmingham to be near their family.
Scott and his family have spent their entire lives in the outdoors enjoying activities ranging from mountain biking to canoeing, snowboarding to rock climbing.  Some of his favorite places include Quetico National Park, Seneca Rocks, Oak Mountain and of course the Cahaba River.  Scott and his wife Sara have a son Dade, a daughter Nell and two dogs, Sully and Rosie and live in Hoover near Moss Rock Preserve.  On rainy days you can find him in his garage, likely brewing a new IPA using a recipe he and Sara developed together.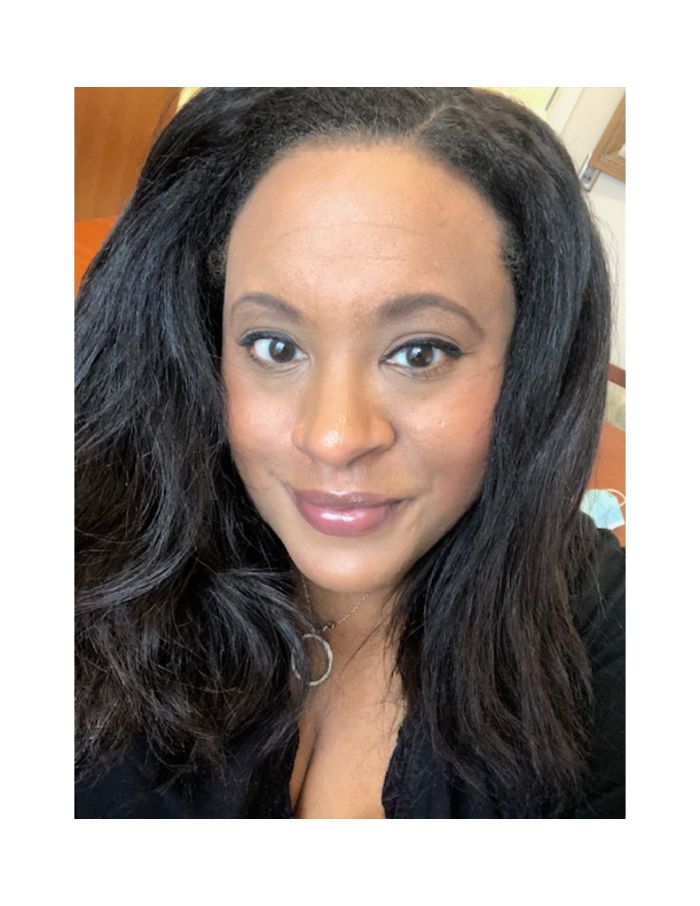 Danielle Larkin is the Vice President and Secretary for the Cahaba Riverkeeper board. Dr.Larkin has her Doctor of Nursing Practice from the University of Alabama at Birmingham and has served the community as both an educator, teaching at Auburn University, and as a nurse practitioner. Aside from her community service, she also enjoys cooking and the culinary arts.
Danielle decided to work with our organization to bring medical knowledge to the community as to why having clean water is important and the consequences that polluted water can have on health and well-being.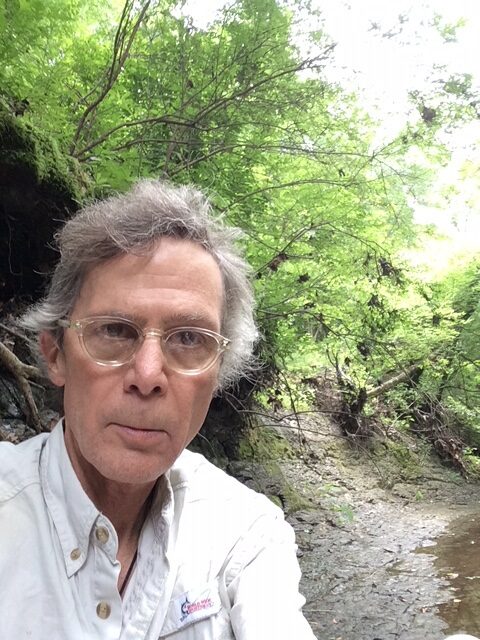 Robert A. Webb is the Treasurer for Cahaba Riverkeeper. He attended the University of Pennsylvania for his undergraduate and graduate education and attended the Wharton Business School at the University of Pennsylvania.  He also attended the Birmingham School of Law. Robert has his own CPA and Law Practice on Highland Avenue in Birmingham, AL.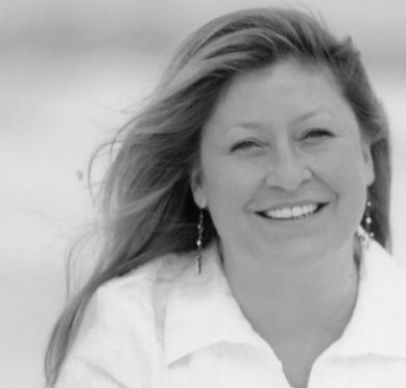 Leigh Anne Bishop is a producer and director! She has an undergraduate degree from Samford University in Birmingham, Alabama, and a Master's Degree from NYU in Art. During her university years, she performed in a professional ballet company and was a radio announcer and news reporter for WQEZ/WCRT radio. Her first job in the television industry was as an engineer, switching master control at WTTO Channel 21 in Birmingham.
Leigh Anne produced a documentary and education film series detailing British explorer, Robert Swan's walk to the North Pole, making him the first man in history to have walked to both poles. Bishop, along with 22 students from 15 countries, worked conducting and filing environmental experiments in the field as the polar team pulled their sleds across rugged terrain. One of the many results of this international environmental expedition to the North Pole was the Public Broadcasting Service series, ICEWALK, produced and directed by Bishop. The series was an early agent of change in the environmental television movement, highlighting the impact of pollution and climate change on the Polar Regions. She carried on as Media Director for Swan as he became a United Nations Environmental Program Ambassador. 
Leigh Anne has also spent a portion of her career working for ProServ television in Dallas, Texas, producing marketing programming in New York City, and producing commercials in London.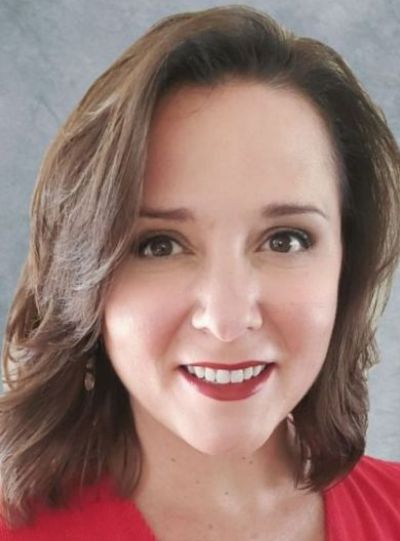 Kate Smith is the Chief Development Officer for Ronald McDonald House Charities of Alabama., where she leads the fundraising, marketing, and public relations team. With more than 20 years of experience in nonprofit and corporate development, she previously held leadership positions at the Birmingham Civil Rights Institute, the Culverhouse College of Business at UA, the Birmingham Museum of Art, the Alabama Symphony Orchestra, and Kid One Transport. In addition to Cahaba Riverkeeper, she serves on the boards of the Foundation for Arts and Cultural Connections and the Alabama Association of Charitable Gift Planners. Kate graduated from the University of Connecticut with a B.A. in English and a minor in Anthropology.
As a Helena resident for more than 20 years with children who often played in Buck Creek, Kate was driven to join our board out of water safety concerns. Having grown up in New England, she was blown away by the beauty and diversity of Alabama's wild spaces and the biodiversity of the Cahaba River. She loves to spend her time biking, hiking, and camping.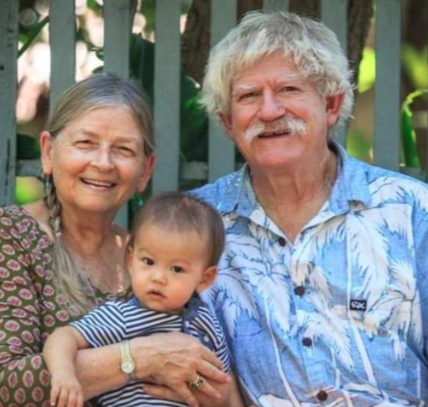 When Jeffery Roseman, PhD, MD, MPH, stepped away from his academic interests, he can often be found in Alabama's creeks hunting for fossils and artifacts. As a retired UAB School of Public Health (SOPH) professor, Jeff now hunts for relics of the past whenever the mood strikes. His collection occupies the basement of his home and includes specimens that are hundreds of millions of years old. He also raises Lake Tanganyika cichlids. Jeff recently celebrated his golden anniversary with his wife, Sara May. They have two sons and four grandchildren whom they visit regularly.
Professionally, Jeff has long worked with underserved communities facing problems with drinking water and brings that passion to our scientific base. After degrees from Antioch College (BS), University of Chicago (PhD), Pritzker (MD), and Epidemiology (MPH), he joined UAB as the SOPH was being created and retired as Professor Emeritus in the Department of Epidemiology. Jeff was a Kellogg National Fellow. He has also been the president of the Legal Environmental Assistance Foundation, Inc. (LEAF) and Chair of the Community/Tribal Subcommittee, and a member of the Board of the Agency for Toxic Substances and Disease Registry (ATSDR).